I recently wrote a post about 6 bad leadership habits that you need to stop doing immediately. The article generated a lot of discussion online about what makes a bad leader bad, a good leader good, or even if there is such a thing as 'bad leadership'.

Whatever your opinion may be, the one thing we can all agree on is the need to constantly improve and develop our leadership skills.

This all comes down to change, and that's why we created The Bad Leader's Manifesto, for all those who are constantly striving to become a better leader!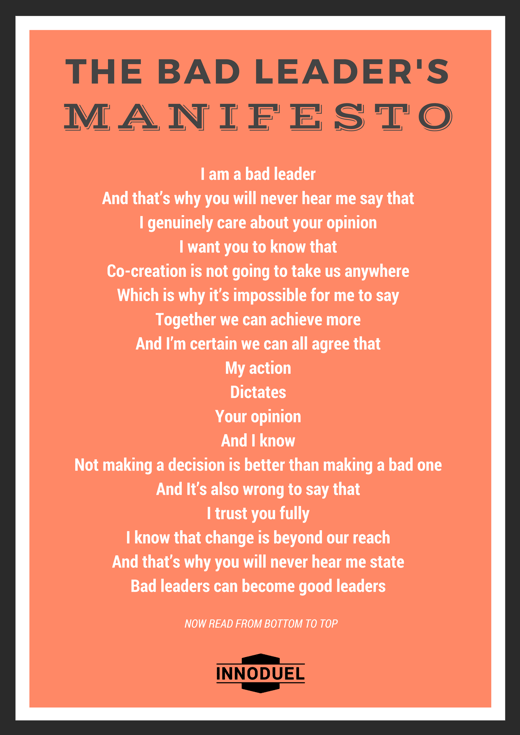 Pretty cool, right?
Share The Bad Leader's Manifesto on Twitter

(an image of the manifesto will be automatically embedded in your tweet)
We also created an A4 poster of The Bad Leader's Manifesto as a free digital download.
Let us know what you think of The Bad Leader's Manifesto in the comments!