Hanna Vuorikoski knows what it takes to succeed when it comes to employee engagement. As HR Director at Sanoma Media Finland, a media company whose brands reach 97% of Finns every week, Hanna is driven to create a culture that champions the employee, all 1800 of them, at a company that generates close to 600M€ in net sales. Prior to working at Sanoma, Hanna was HR Director at Nordcloud, the fastest growing technology company in Finland, and spent over 10 years working in multiple HR roles at Accenture across the Nordics.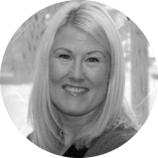 According to Hanna, success starts by putting the employee at the heart of your strategy, so we caught up with her to hear more of her thoughts on all things employee engagement in the enterprise.

Why is Employee Engagement so important?
HV: A number of studies show that roughly half of today's workforce are neither engaged nor disengaged, which ultimately leads to lower productivity and lower motivation. And combined with the fact that we are living in a fast moving world and our work is in a constant state of change then employee engagement becomes even more important. If you think of Maslow's Hierarchy of Needs then you can look at that from an employee engagement perspective and you'll find that the most engaged employees are the ones who offer their passion and creativity to the company, which you cannot buy with just money. Disengaged employees on the other hand will cost the company money and create an atmosphere of negativity, which leads to challenges with talent retention and ultimately dissatisfied customers.
Is Employee Engagement a strategy or an initiative?
HV: Employee engagement must be at the heart of strategy; it will help companies retain talent, improve customer satisfaction, and ultimately help you save money. I really think it's a case of "the front line is the bottom line", and that really tells you that employee engagement must be part of strategy. The problem with looking it as an initiative is just that it won't fly and it's just a one off event that has no context.
Can you measure the value of Employee Engagement?
HV: Everything can and needs to be measured and the value of employee engagement could, at the end of the day, be measured with business results. Employee engagement is actually driving smart organisations to become healthy organisations and therefore it creates a big competitive advance. There are multiple ways to build a business case out of employee engagement but in terms of the secret recipe of how you actually measure it then there is no one answer that can be applied to all companies. However, you need to be able to measure engagement and link that to business results. As one concrete example the scientifically backed up QWL framework (quality of working life) can directly link employee engagement to productivity and financial results. Having a solid way of measuring engagement, you can also see results of different initiatives quicker and on top of that you can see how big an impact good leadership has on employee engagement.
Nowadays, employee engagement is still too often seen as HR running surveys. Fortunately that is shifting towards more ongoing pulses as only having the traditional annual survey to measure engagement is not something that will drive a continuously high-performing workforce. HR needs to help managers measure results on an ongoing basis so you can take concrete actions and turn the feedback into realised outcomes, which will steadily improve the work climate day by day.
What are the biggest challenges facing enterprise HR when it comes to Employee Engagement?
HV: First it's about getting buy in from top management and it might be that employee engagement is not taken seriously since there is no clear business case. So clearly defining the business case and getting senior leadership to understand that shifting the balance to ensure more people are engaged more of the time will directly contribute to business performance. If you don't get this buy in then any action becomes an HR initiative rather than a way of working. And getting that understanding through to top management - as well as the next layer of the organisation - is the key to overcoming one of the big challenges in engaging with all employees.
But even if you have that buy in then you have the challenge that enterprises are large organisations where decision making can be slow or hierarchical, and this is where things become challenging; enterprises need to be faster to move, adapt and change to the needs of the employees. Employee engagement is really not doing any magic tricks, it's about leadership and being interested about the people you work with.
How do you deal with these challenges?
HV: It's about having the data to convince top management that this is a real business case and not just soft HR talk, and that means being able to demonstrate that ultimately this will make our business perform better. Sometimes it's also about changing mindset, understanding that the most effective ways of improving employee engagement don't even cost anything. There are so many small but truly effective things leaders and managers can do to improve their team's engagement – and results!
A diverse workforce is also key to tackling these challenges since it will always make a company richer, which leads to more innovation, a culture of open dialogue, and more engaged employees.
What are some of the biggest (or most common) mistakes companies and HR teams make when it comes to Employee Engagement?
HV: There are several things companies do to build employee disengagement and one root cause is treating employee engagement as an initiative, such as running an employee survey once per year. Another is making action plans that are never followed up on and then doing this year over year just because you need to tick a box and do the 'employee engagement' stuff that you're required to do. But I think the most common mistake is forgetting that employee engagement can be achieved with very simple acts like treating all individuals with respect. The 3 most common reasons why employees are not satisfied are: not having any sense of belonging, not feeling relevant, and not being able to easily know if they are doing a good job.
Employee engagement is linked to everything. It influences how we function as managers, leaders, and colleagues, so it needs to be tied to all aspects of work; for example how you lead a team, how you drive high performance through participation, and also how you communicate to your employees what is expected of them. It doesn't mean that everything is all "happy happy, joy joy" but at the core of our being is that you want to do a good job and in order to do that you need to know what is expected of you and that you are appreciated. Employee engagement doesn't always mean spending lots of money and running comprehensive projects since there are a lot of little things you can do that will make a big impact.
What are some of the most successful strategies you've implemented to drive Employee Engagement?
HV: Employer Branding is a big buzzword right now in HR and it's tightly tied to the so-called war for talent. Here at Sanoma Media we are developing our people and talent strategy so that our employee experience defines our employer brand. Companies often look outside the organisation when building their employer brands as a way to appeal to potential new talents, but if you focus on employer branding then you must have an employee experience that supports that brand.
At Sanoma we developed a program called Sanomapeli (Sanoma Games) that was all about getting people to participate in our company transformation. Firstly it brought together people from all our different units and teams and allowed us to uncover some of the big challenges that people face in their everyday work. Then secondly it was used as a way to collect data on who we are and where we are going as a company since we wanted to revise our company values, and the only way to do that was to have our people build those together. Those are things that when people realise they are being listened to then it makes them more committed to the company and its cause. So it was really about bringing everyone together to collectively build our values rather than bringing everyone together to tell them these are our values.
Which companies are really setting an example when it comes to Employee Engagement?
HV: In Finland there is a company called Vincit that is doing a great job. They're not an enterprise but their people really feel engaged and they regularly score very highly in best place to work studies. Then on an international scale there is a Dutch healthcare organisation called Buurtzorg who wanted to deliver a better healthcare experience to elderly patients since they were dissatisfied with the services provided by traditional home care organizations in the Netherlands. They've been able to clearly communicate their mission with their employees and they've created an organisation where leadership is distributed, purpose is clear, and independence and autonomy are made the focal point.
Where do you see Employee Engagement going in the future?
HV: Well it's certainly about moving from isolated events and larger initiatives such as yearly surveys to more of an ongoing pulse or process. And for HR that means enabling managers with the resources and tools to be able to measure this on a regular or even daily basis so that they can collaborate better with their teams. In addition to that it's linking very tightly to the employee experience because that's at the core of everything. A good employee experience drives employee engagement, and in the bigger context that builds your employer brand and makes it much more real and authentic.
And coming back to my earlier point about putting the employee at the heart of your strategy, that's all about reaching certain business goals but it's the people who make that happen. And when people are engaged, have a purpose and feel appreciated, that is when they will create the best results. So even though strategy is important, remember that culture eats strategy for breakfast.
You can find Hanna on twitter @HannaVuorikoski